Film Society
Coming to Red Rock Film Society in 2022 will be a fresh season of thought provoking films from around the globe. We look forward to catching up with our Film Society members new and old, (not so old) very soon. A 2022 autumn season flyer will be emailed to all members as soon as it's off the press!!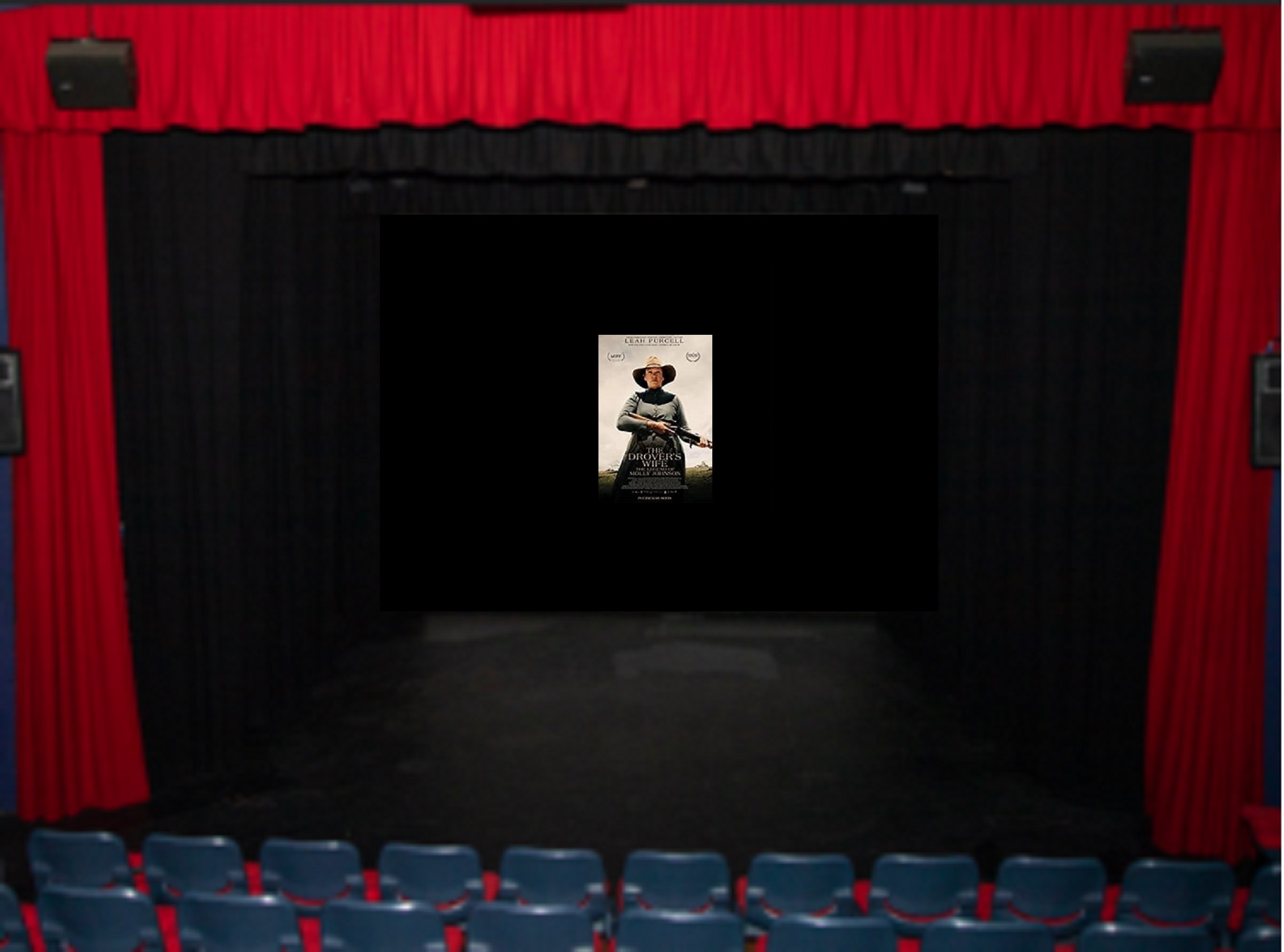 Films are screened monthly – on the 
THIRD
Wednesday of every month.  Film screenings commence at 7.30pm sharp with a relaxed social chat and supper afterwards.
If you are interested in becoming a member of the Red Rock Film Society you can join at Rhodes Vet Clinic in Colac or click the link below.
SHOWCASE
Upcoming Screenings

The Drover's Wife  
July 20th 2022
1893, the Australian Outback. The area is rough, the people hard-nosed, the law rather secondary. Here, women – and newcomers anyway – quickly become the pawn of men. Even Nate Clintoff, who is new in town to keep law and order, still has to fight for his place in the hierarchy. Molly Johnson, heavily pregnant and alone with her children on a farm far from town, knows her place only too well. Nevertheless, she doesn't let it get her down. She does everything to protect her children. Everything.

Cyrano
August 17th 2022
A man ahead of his time, Cyrano de Bergerac dazzles whether with ferocious wordplay at a verbal joust or with brilliant swordplay in a duel. But, convinced that his appearance renders him unworthy of the love of a devoted friend, the luminous Roxanne, Cyrano has yet to declare his feelings for her and Roxanne has fallen in love, at first sight, with Christian.

The Worst Person In The World
September 21st 2022
A modern dramedy about the quest for love and meaning in contemporary Oslo. It chronicles four years in the life of Julie, a young woman who navigates the troubled waters of her love life and struggles to find her career path, leading her to take a realistic look at who she really is.
Blending melancholy wistfulness with unruly energy and piercing humou, its a down to earth tale of love and death, boosted by a brilliantly believable central performance and elevated by fantastical moments of hallucinogenic horror and ecstatic joy.

Radioactive
October 19th 2022
The incredible true story of Marie Sklodowska-Curie and her Nobel Prize-winning work that changed the world. After the death of her beloved husband, Marie Curie's commitment to science remains strong as she tries to explain previously unknown radioactive elements. But soon becomes terrifiyingly evident that her work could lead to applications in medicine that could save thousands of lives- or applications in warfare that could destroy them by billions.

Martin Eden
November 16th 2022
After saving Arturo, a young scion of the industrial middle class, from a beating, the sailor Martin Eden is invited to the boy's family home. Here he meets Elena, Arturo's beautiful sister, and falls in love with her at first sight. The cultured and refined young woman becomes not only the object of Martin's affections but also a symbol of the social status he aspires to achieve. At the cost of enormous efforts and overcoming the obstacles represented by his humble origin, Martin pursues the dream of becoming a writer. Under the influence of the elderly intellectual Russ Brissenden, he gets involved in socialist circles, bringing him into conflict with Elena and her bourgeois world.