Film Society
 Fresh season of thought provoking films from around the globe. We look forward to catching up with our Film Society members new and old, (not so old) very soon. A season flyer will be emailed to all members as soon as its off the press!!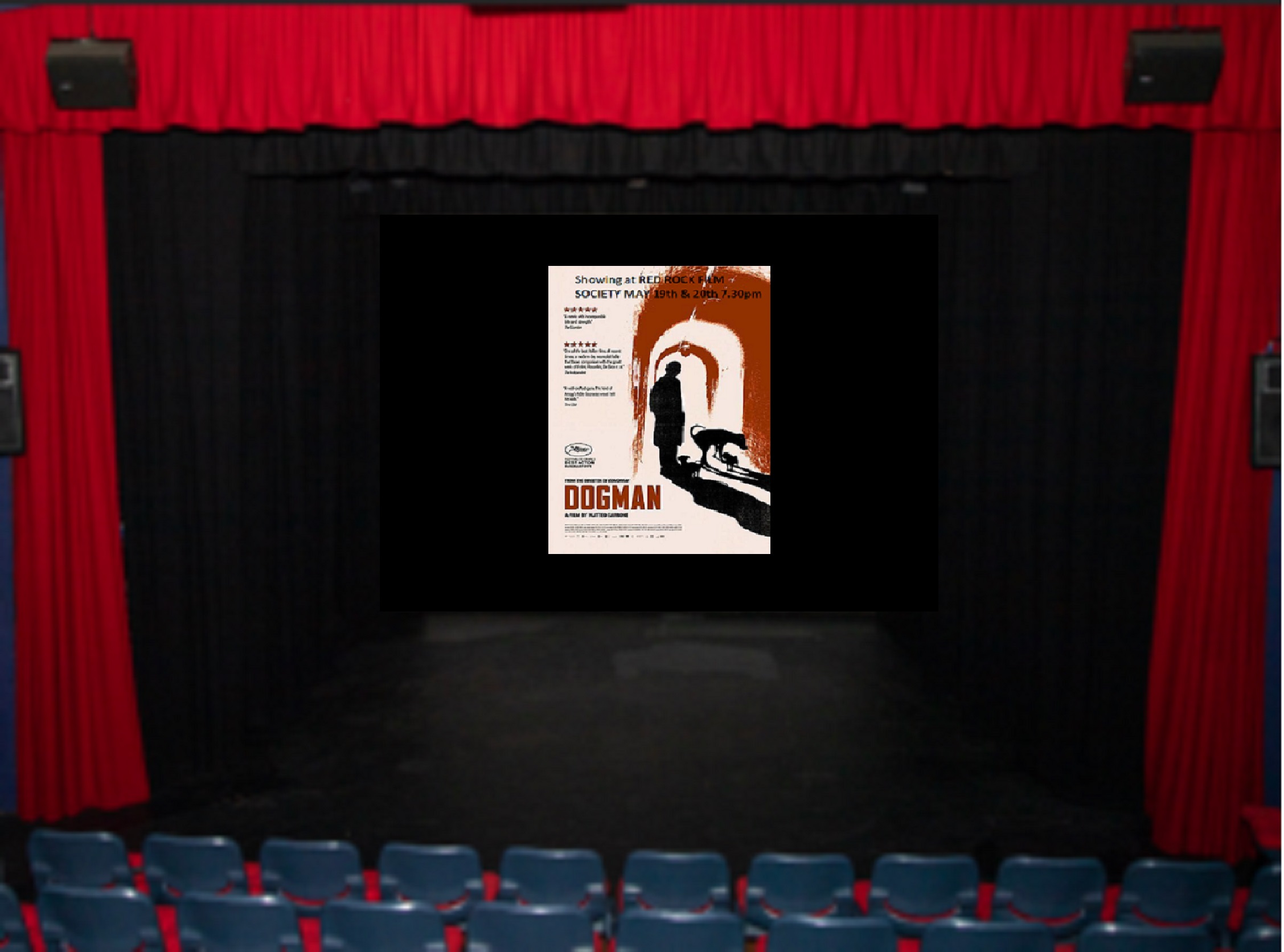 Films are screened monthly – on the THIRD Wednesday and Thursday of every month. Membership requires a commitment to either a WEDNESDAY or THURSDAY for the season. Film screenings commence at 7.30pm sharp with a relaxed social chat and supper afterwards.
If you are interested in becoming a member of the Red Rock Film Society you can join at Rhodes Vet Clinic in Colac or click the link below.
SHOWCASE
Upcoming Screenings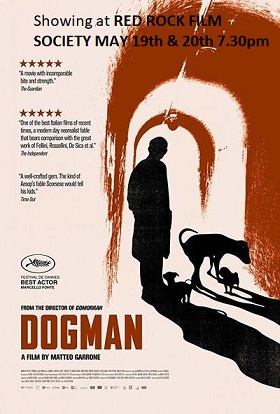 DOGMAN
May 19th & 20th 
2021
In a seaside village on the outskirts of an Italian city, where the only law seems to be survival of the fittest, Marcello is a slight, mild-mannered man who divides his days between working at his modest dog grooming salon, caring for his daughter Alida, and being coerced into the petty criminal schemes of the local bully Simoncino, an ex-boxer who terrorizes the neighborhood. When Simoncino's abuse finally brings Marcello to a breaking point, he decides to stand up for his own dignity through an act of vengeance, with unintended consequences.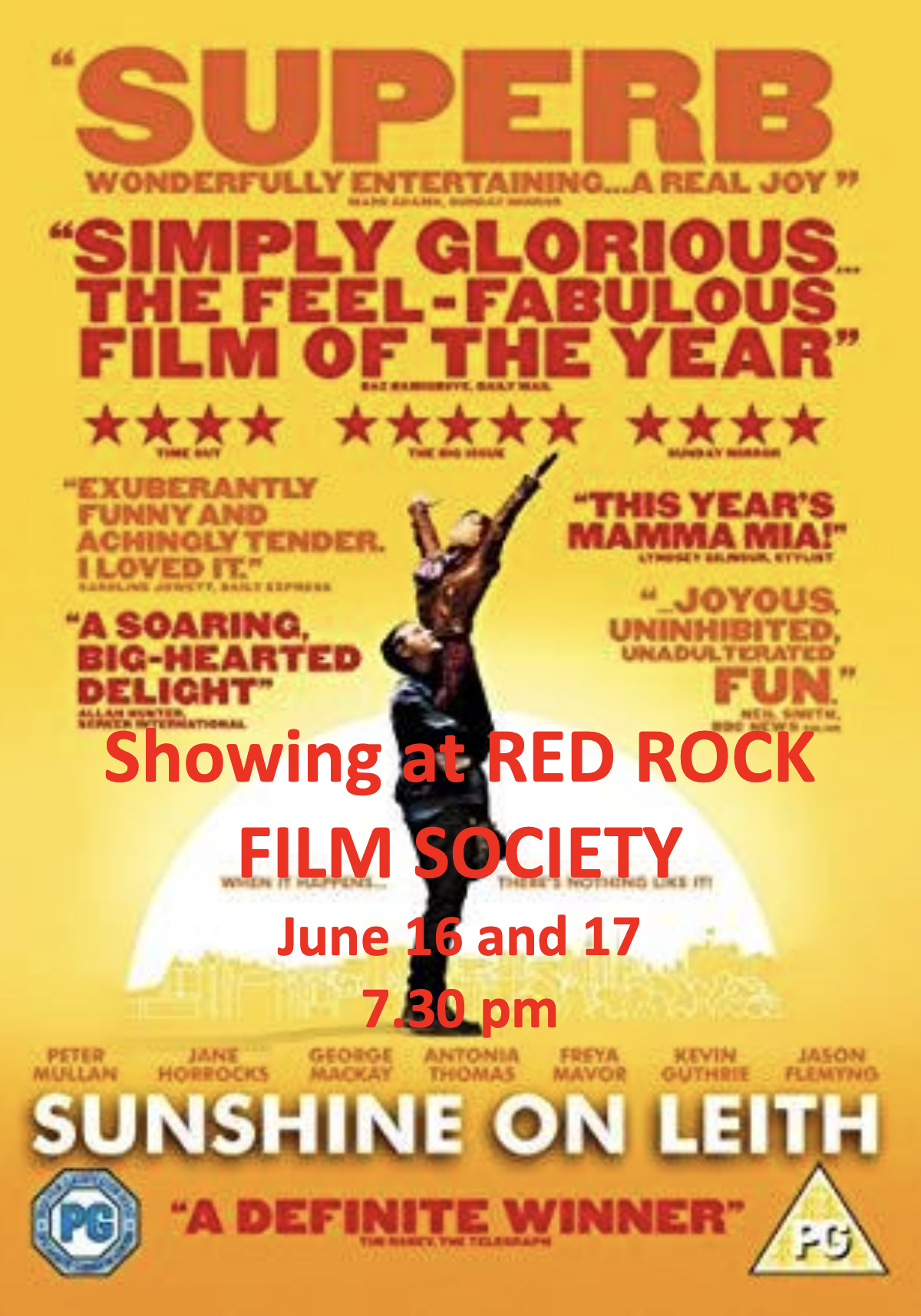 Sunshine on Leith
June 16 & 17
2021
This film is a jubilant, heartfelt musical about the power of home, the hearth, family and love. It is the tale of one tight-knit family, and the three couples bound to it, as they experience the joys and heartache that punctuate all relationships. And they do it all while singing to the euphoric music of The Proclaimers.
We are looking to kick start our movie season again in March, following the cancellation of our first season last year.
Memberships paid last year will cover this first season – so nothing to pay if you were an existing 2020 member! New members are invited subject to availability of seats.
HOWEVER, we do need to comply with COVID 19 restrictions —–
1. We are allowed 52 members on any one night
2. Mask to be worn into the theatre but can be taken off once seated
3. Couples can sit together, otherwise 2 seats between patrons will be observed
4. Unfortunately, at this point, supper will NOT be provided
5. HOWEVER, a glass of your favorite beverage will be available on entering the theatre
6. The Gallery will be closed
7. Be aware that points 1 – 6 are subject to change depending on COVID updates
At this stage, we are offering both Wednesday night and Thursday night screenings. PLEASE, indicate your attendance to either screening by FRIDAY 5th FEBRUARY. **** To expedite the process of entering the theatre, you MUST provide your telephone number with your registration by Friday 5th February.
TO REGISTER please drop into Rhodes Vet Clinic or register via email below.