Film Society
Coming to Red Rock Film Society in 2022 will be a fresh season of thought provoking films from around the globe. We look forward to catching up with our Film Society members new and old, (not so old) very soon. A 2022 autumn season flyer will be emailed to all members as soon as it's off the press!!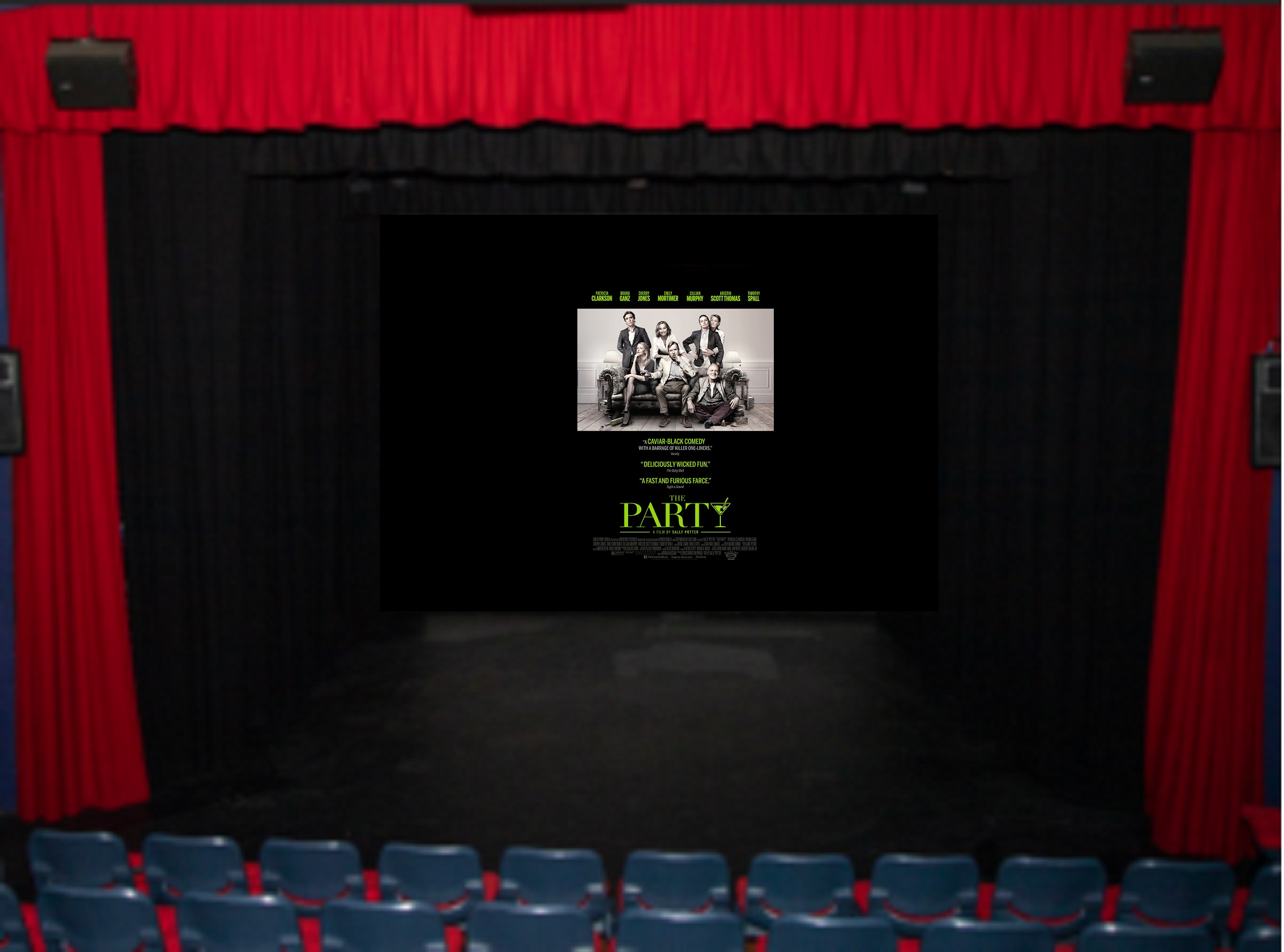 Films are screened monthly – on the THIRD Wednesday and Thursday of every month. Membership requires a commitment to either a WEDNESDAY or THURSDAY for the season. Film screenings commence at 7.30pm sharp with a relaxed social chat and supper afterwards.
If you are interested in becoming a member of the Red Rock Film Society you can join at Rhodes Vet Clinic in Colac or click the link below.
SHOWCASE
Upcoming Screenings

THE PARTY 
December 15th/16th
2021
Minister for Health and, hopefully, the stepping stone to party leadership, the newly-appointed British opposition politician, Janet, is throwing a party for friends at her London flat. Of course, in this select and intimate soirée, apart from Bill, Janet's self-denying academic husband, the elegant hostess has also invited a motley crew of elite, hand-picked guests
FIRST REFORMED 
September 15th/16th 
2021
Forty-six year old Reverend Ernst Toller is the pastor at the historic First Reformed Church in upstate New York. It is seen as the "tourist" church or the "souvenir shop" (its historical significance partly it being a stop on the underground railroad before the slaves crossed into Canada) by Abundant Life, which owns the church and which operates a modern self-named five thousand seat church overseen by Reverend Joel Jeffers.
PORTRAIT OF A LADY ON FIRE
October 21st/22nd
2021
In 18th century France a young painter, Marianne, is commissioned to do the wedding portrait of Héloïse without her knowing. Therefore, Marianne must observe her model by day to paint her portrait at night. Day by day, the two women become closer as they share Héloïse's last moments of freedom before the impending wedding. 
PARASITE
November 17th/18th 
2021
The Kims – mother and father Chung-sook and Ki-taek, and their young adult offspring, son Ki-woo and daughter Ki-jung – are a poor family living in a shabby and cramped half basement apartment in a busy lower working class commercial district of Seoul. Without even knowing it, they, especially Mr. and Mrs. Kim, literally smell of poverty.