Gallery
The Red Rock Regional Gallery situated in the township of Cororooke occupies the towns historic Saint Davids Uniting Church. 
The light filled gallery offers a diverse ever changing range of exhibitions to the public.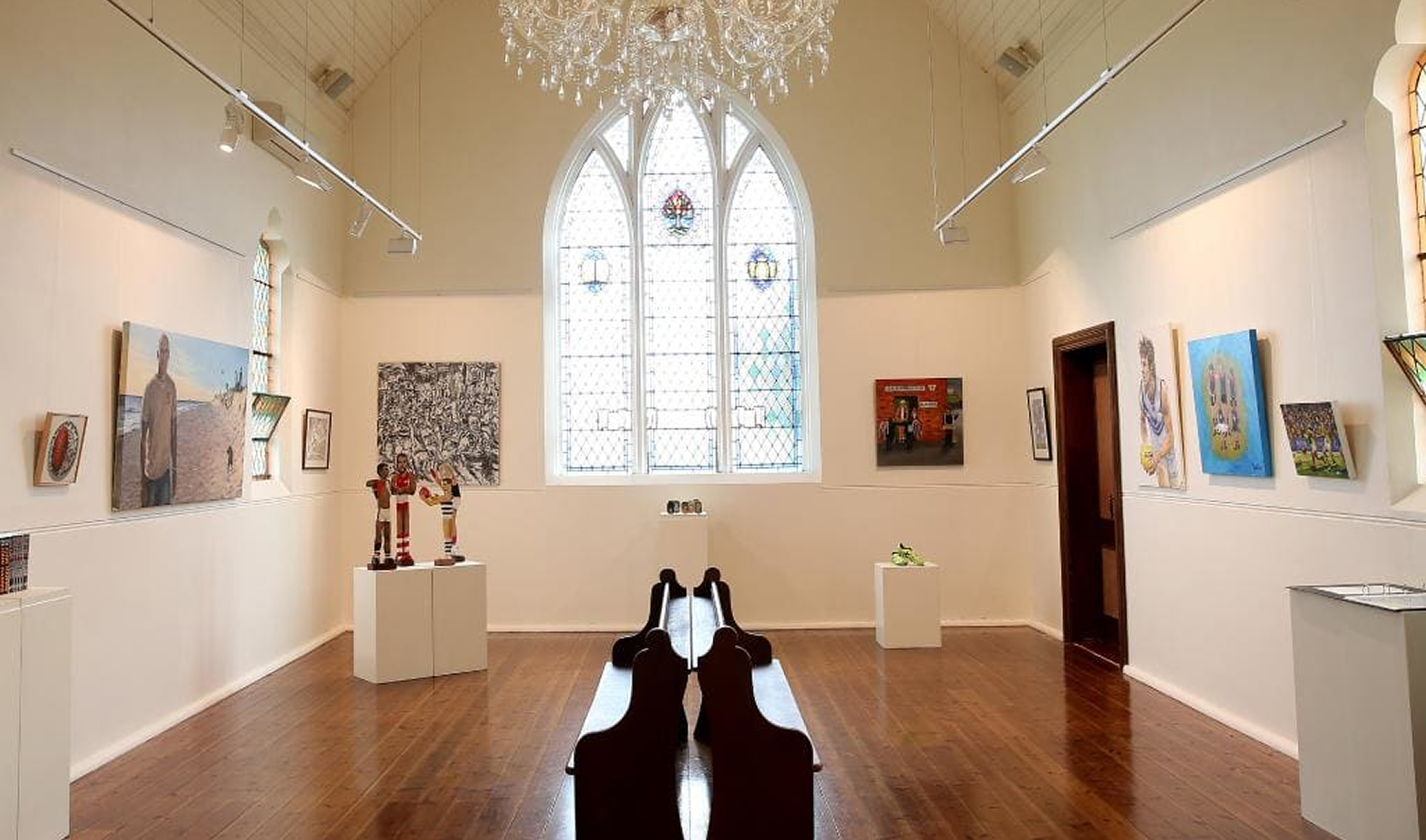 We look forward to reopening in 2021 with our April youth art exhibition. Join the 'Colac Otway Arts Trail' to visit all arts sites across the region.
Visit : colacotwayartstrail.com
Lady of the Night
Nulla quis lorem
2018
Aborginal Art
Nulla quis lorem
2018
Sculpture of Love
Nulla quis lorem
2018
Lorem Ipsum Dolor – Jun 2017
Lorem ipsum dolor sit amet, consectetur adipiscing elit, sed do eiusmod tempor incididun
Vestibulum ac diam sit amet – Sep 2017
Lorem ipsum dolor sit amet, consectetur adipiscing elit, sed do eiusmod tempor incididun
Sed sit amet dui – Feb 2019
Lorem ipsum dolor sit amet, consectetur adipiscing elit, sed do eiusmod tempor incididun
Quam vehicula elementum – Mar 2019
Lorem ipsum dolor sit amet, consectetur adipiscing elit, sed do eiusmod tempor incididun