Gallery
The Red Rock Regional Gallery situated in the township of Cororooke occupies the towns historic Saint Davids Uniting Church. 
The light filled gallery offers a diverse ever changing range of exhibitions to the public.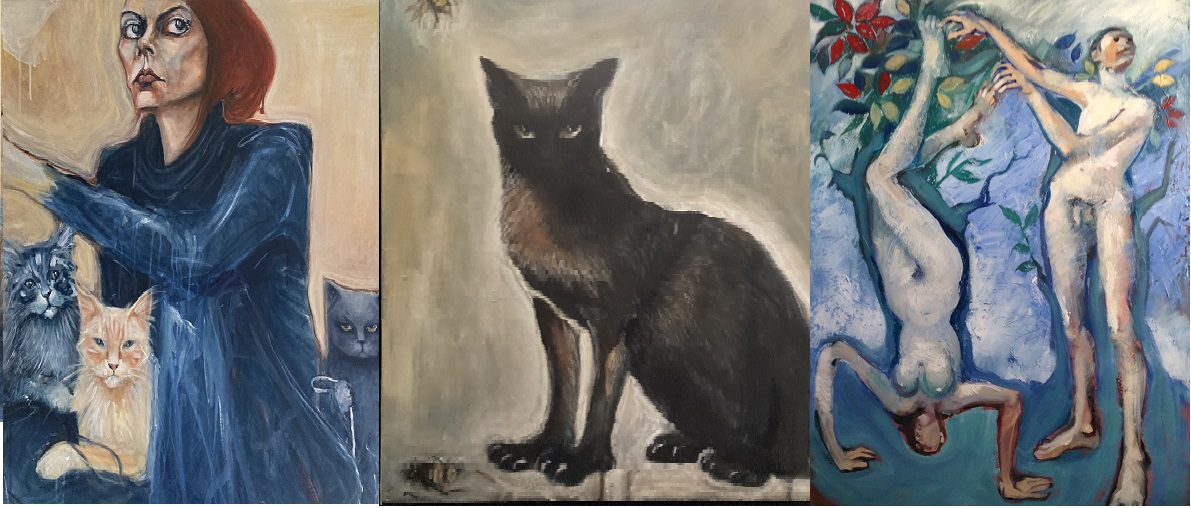 Come and join us in the month of June.
Join us at the exhibition launch of 'CATS' by Karina Fredericks and Luis Bayonas.
These two western district bohemian artist team up to provide an insight into the love and hate of animal and human.
Their paintings, a depiction of their own lives around the creatures, animal and humans they have known.
 The launch of CATS is on the 5th of June at 3.30 pm. Join the artist in celebrating with complimentary nibbles and wine.